Welcome to our New Year, friends.
And welcome to a new paradigm.
With so much uncertainty in the world, I also welcome new ways to bring music into the world, combining the old with the new.


I'm kicking off 2022 with offering and outreach.

In order to move forward with what is, I'm available to you virtually if not in person (which I will be doing with care and respect as the world allows).
In my awareness that different people and organizations have different resources, I encourage you to make contact and we can see what's possible together. Kindly write me at davidrothmusic@gmail.com
about any of the following offerings I can provide.


• Virtual concerts for your coffeehouse/concert series

"David…thanks for a fabulous concert…my favorite of the season. You have a great way of connecting with the audience so that it feels fresh and original and customized for each audience. Doesn't hurt that you write great songs and have a great voice. I'd totally recommend you to anyone."
Ariella St. Clair, St. Clair Productions ~ Ashland, OR


• Private online concert for your family/friends/special occasion


"David's pure, smooth voice, unsurpassed instrumental ability, incredible humor, and heart-piercing, intelligent lyrics brought folk music, New Age, comedy club, coffee house, and a bit of heaven all together in one unforgettable evening…"


James van Pelt, New Haven Folk Alliance


• Keynotes, concerts, musical interludes for your conference


"Let's say you organize conferences and you wanted to create the perfect musician to be part of the program. You'd create a person who could move people, touch their hearts, and inspire their humanity. You'd also want someone who was funny and could make people laugh, and while you're at it, why not have this musician be a great singer and songwriter. Creating this person would require a great deal of work, but fortunately, cosmic forces have already done the job. His name is David Roth."


Robert Schwarz, PsyD, Director, IACT


• One-to-five day courses on songwriting for camps, retreats


"David did an amazing job of making us forget that we were in an online class! He knew how to communicate and engage in so many different ways despite any limitations of the technology. Fantastic instructor - I hope to one day be able to take a live class with him!"
Student, Common Ground on the Hill, MD

• Custom song (and recording) for a friend or loved one


"David, I am gobsmacked. Although not British, I can think of no American translation for the feeling you have created with this amazing gift. Thank you SO MUCH."
Karen Parker Feld, Crows' Feat Farm, NH


• Songwriting coaching ~ all levels


• Guitar lessons (standard and alternate tunings)

• Sermon-in-Song for your church, synagogue, spiritual community


"David Roth beautifully graced our annual Unity Canada 2021 virtual conference, providing an incredible array of heart-opening music, meditation and stories throughout the 3 day event. David's ability to hit just the right note (pun intended) depending on the requirements of the moment, is second to none. He was a generous, engaged and thoroughly entertaining addition. We cannot wait to have him back for future events."


Rev. Roxanne Buckle, Unity Canada Board & 2021 Conference Chair


Topics include:




This is the Year for Making Changes
We Have a Dream ~ Dr MLK Jr Sunday
A Recipe for Progress:

Thoughts, Prayers, and Action
Rising in Love:

New Perspectives on Old Thoughts
Can One Person Make a Difference?
What Can I Do for You Today
What's Different About "Differently-Abled"?
Ordinary People Do Extraordinary Things
Sloths Have Feelings Too. :-)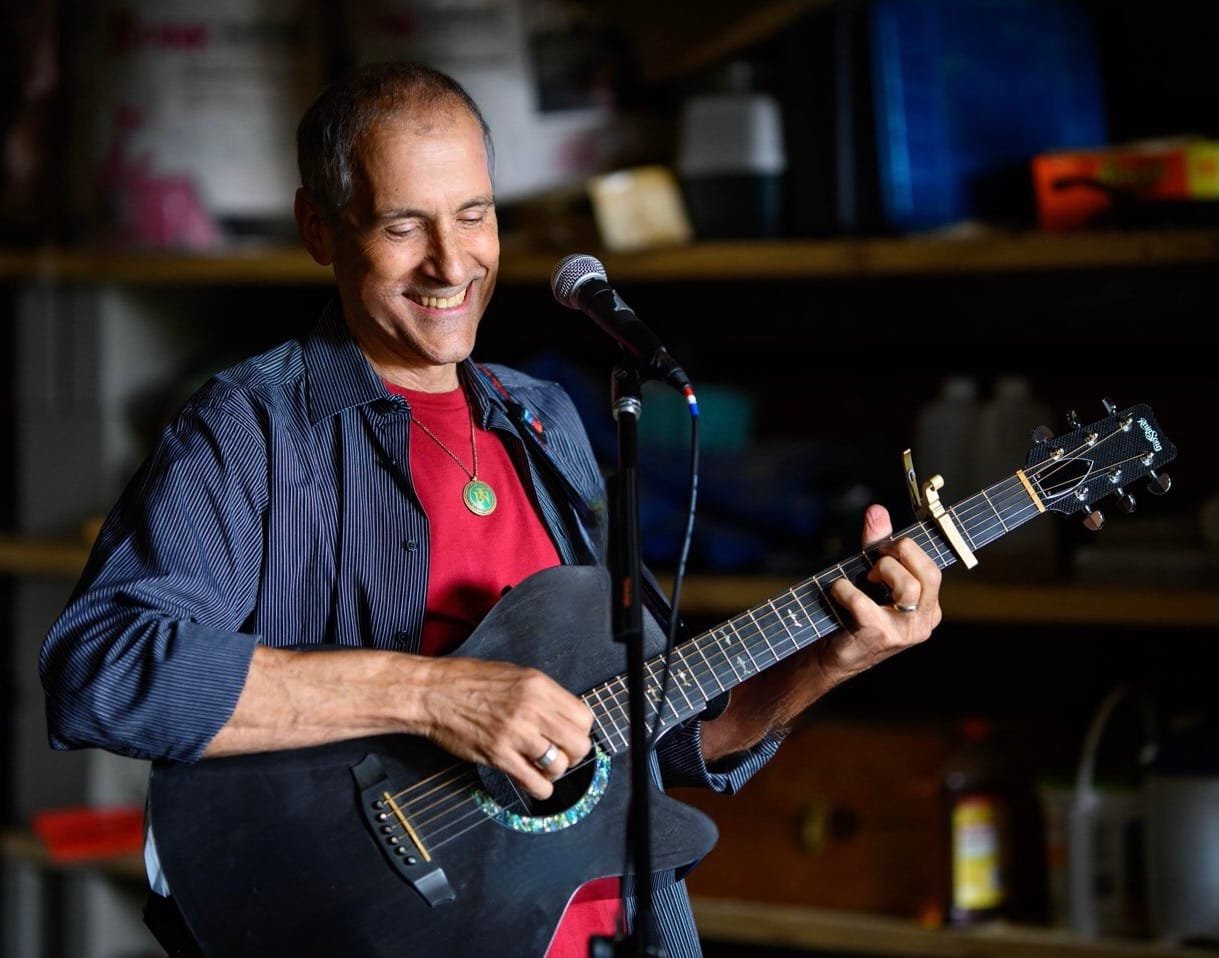 If your recommendation ~ which I appreciate ~ goes to someone unfamiliar with my work, more references can be found at this link:
This is the year for making changes
This is the year for moving on
This is the year of overcoming
This is the year for growing strong


This is the year for a new way of thinking
This is the year for making plans
This is the year for reaching out and
This is the year for joining hands


Gone are the lonely nights of yearning
Gone all the dark and cloudy skies
All the unsteady bridges burning
All of the doubt and all the lies


This is the chance to recapture the power
This is the time to abandon the fear
This is the moment, the finest hour
This is the year, this is the year


This is the year that I put into action
All my desires and all of my means
This is the year that I follow my passion
This is the year of my dreams


This is the year I'm letting go of
Trying to change the ones I love
This is the year I turn it over
This is the year I look above


This is the year that I take my intention
Turn it away from distraction and talk
This is the year I take the step and
This is the year I walk the walk


This is the year that I put into action
All my desires and all of my means
This is the year that I follow my passion
This is the year of my dreams


This is the year I make it happen
This is the year I follow through
This is the year I move ahead on
All of the things I want to do


This is the chance to renew my commitment
This is the time to be conscious and clear
This is the moment for living fully