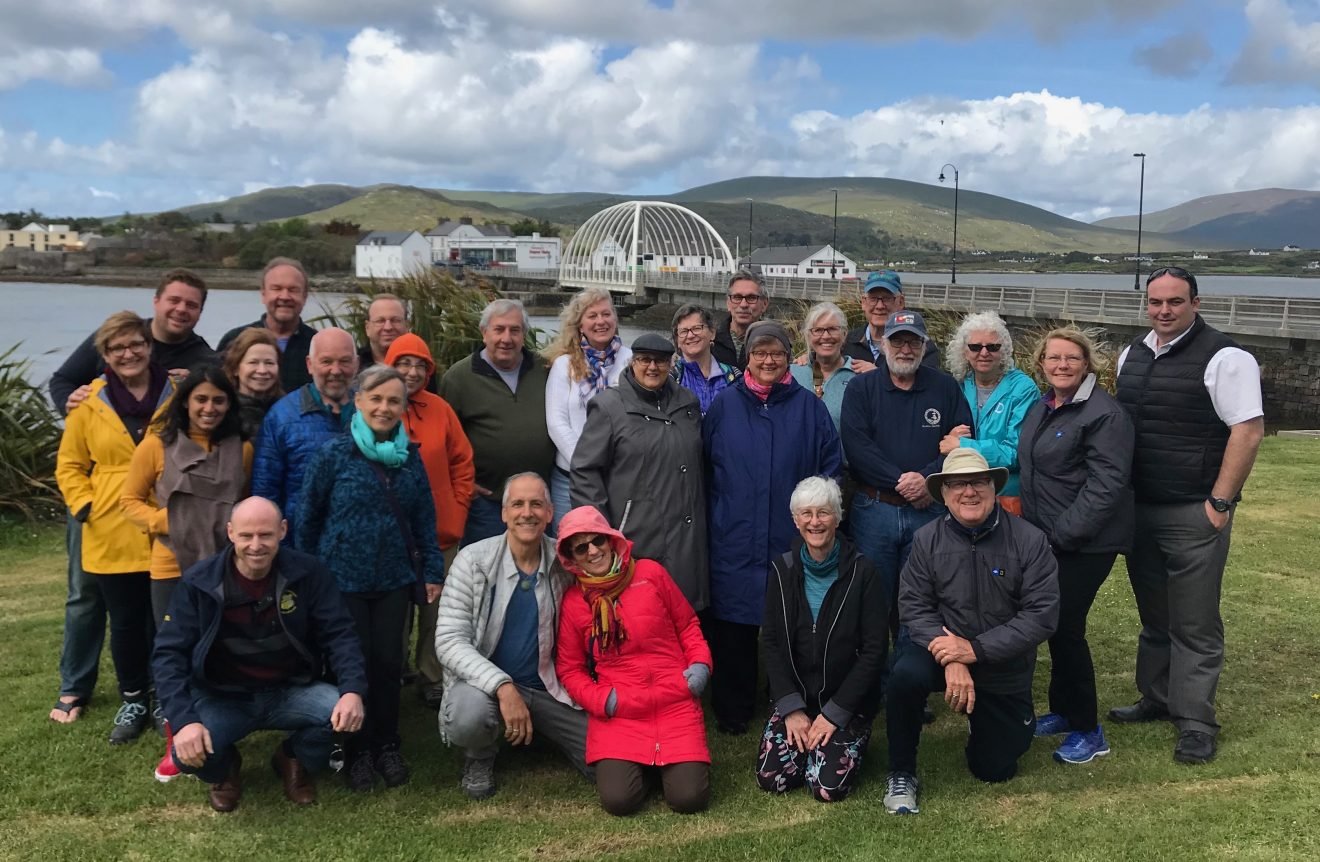 Hi again, friends.

We continue to be safe and healthy, and I hope the same is true for you and yours. It's becoming more apparent to me that I make my way forward by listening to that which is somehow even louder than all the noise in this world - my inner guidance and the people I know and trust. This isn't easy with all the shouting coming from all directions!

I've set a path for 2022 that includes getting back to work out in the world, starting early next month with

~ my beloved Cape Cod Songwriters Retreat in Provincetown, MA - this will be the first time we've gathered since March of 2020. I've got a couple of rooms to fill if you're interested, and joining me on the teaching staff will be Sloan Wainwright and Joe Crookston.
February 28 - March 4, 2022

~ and then again in mid-June with the first of my two group tours to Ireland. I'd been doing these magical trips since 2014 thanks to my friend Johnsmith (beloved singer/songwriter from Wisconsin) until the pandemic, which negated traveling there the last two years.
We resume in June 2022, visiting counties Donegal, Sligo, Mayo, Galway and Clare, and tho this trip is full with a waiting list, I've got a second one September 24th - October 3rd (2022) that has
6 openings at the moment. In the fall we visit counties Cork, Kerry, and Clare, and it's just a wonder-full group adventure. Our size - 22 guests ~ makes it feel like we're showing a group of friends around the Emerald Isle, encompassing tradition, culture, history, camaraderie, breath-taking scenery, variations on the color green, and importantly, MUSIC!

We see the sights by day, and every evening we have a private concert by the finest traditional musicians in the area (there's even one by yours truly), followed by a trip to the local pubs for even more music. It can truly transport you to another place and time.


Write me if you have any questions. The company I work with ~ Inishfree Tours ~ calls these trips "tours for people who don't like tours". We don't kiss the Blarney Stone, we don't follow the beaten path of the big tour buses, and Inishfree goes above and beyond to ensure our safety, comfort, satisfaction, and ease.
Co-owner Paddy Downes has become a dear friend.

I'm going to be doing live shows again upon my return to the States as of July 1st. Already underway is a tour to the Carolinas August 11-16 (I'm booked on the 12th and 14th so far),
so kindly get in touch if you'd like to add on or start something.


~ Concert halls
~ Coffeehouses
All things are possible.

Finally, here's a photo of a site in County Cork called "Kindred Spirits". This monument commemorates the Oklahoma Choctaw Nation's aid during the Great Famine and is in tribute to the actions that inspired me to write "Trail of Tears" with my pal Freebo a few years back.

Hear the song HERE

"Trail of Tears" © 2014 David Roth & Freebo

1830, Congress had a meeting
Andrew Jackson went before the House
They took a vote to relocate some people
The ones they didn't want there in the South


One dark and cloudy and day
Little food or clothing, out the door
Fifteen hundred miles, Oklahoma bound
Little did they know what lay in store




That winter was the coldest one on record
Many of the Choctaw passed away
Those who did survive did so just barely
The ones who never really had a say


Trail of tears, trail of tears
Crawling down a trail of tears


The Brits decided they would get the food
All the healthy crops from their green neighbor
Everything imported that they could


The only crop that wasn't for the eating
Potatoes were diseased and everywhere
But no one in that country dared to eat them
And many in the other didn't care


Those starving years will never be forgotten
A million people died in utter pain
More painful is it might have avoided
If not for those so selfish and insane


Famine years, famine years
Suffering through the famine years


What would I do in such a situation
Could I find it in myself to survive
Is there healing to be found within injustice
The Choctaw now were settled on their land
Even after such atrocious journeys
They kept their noble values close at hand


This is when they learned about the Famine
That took so many lives across the sea
They knew that they could not ignore the anguish
The same that they endured so recently


A leather sack went passed around the village
Donations were collected one by one
A hundred seventy U.S. dollars later
This collection was sent off to Ireland


Trail of tears, trail of tears
Rising up, rising up
Rising up