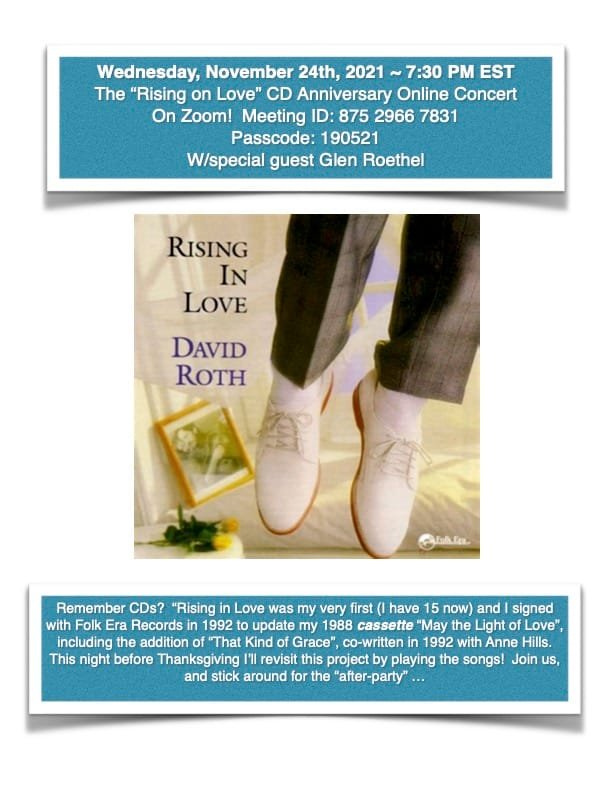 Here we come this Wednesday evening...join us for this commemorative (of my very first CD) online concert! Playlist:


My special guest, dear pal, and tech wizard for this will be Glen Roethel. We'll also stay in the meeting (with a short break) for the after party where we can say hi and go around and see what folks are thankful for. I surely am grateful for each and every one of you who has expressed interest and embraced independent music like mine all these years.
After-party playlist:
~ From Plymouth Rock to Standing Rock
(written with Graham and Barbara Dean)
~ How Many Ways Can I Be Grateful (written with Glen)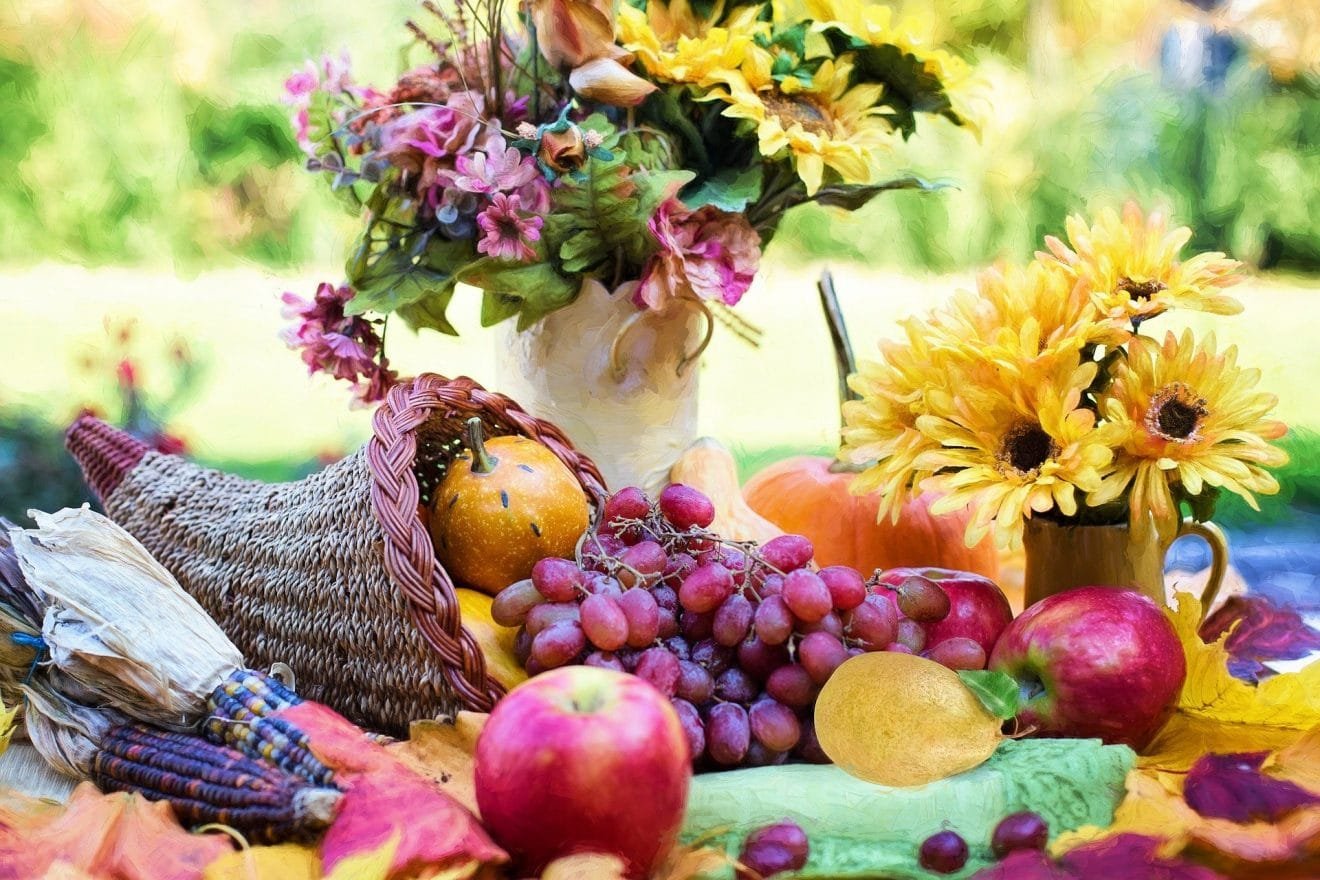 Four spots remain for the February 28th - March 4th Cape Cod Songwriters Retreat. January will be rescheduled. Drop me a line! ALL levels.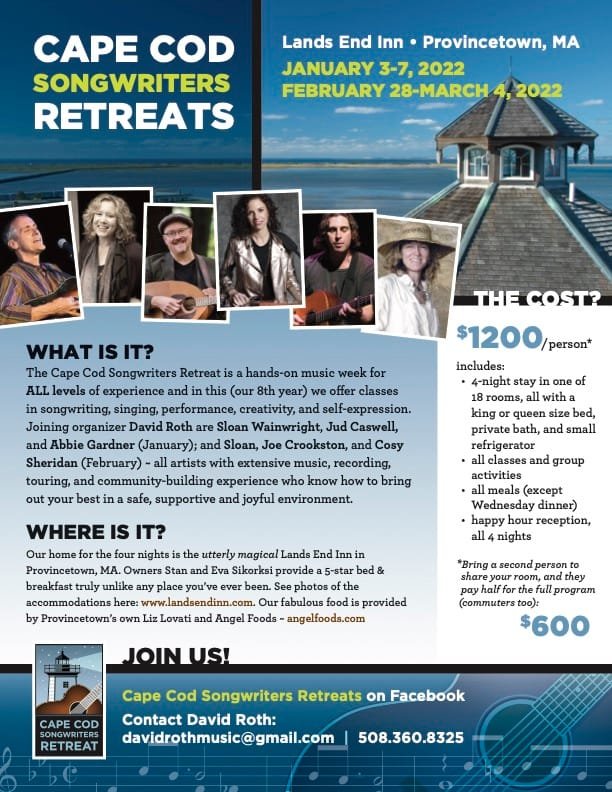 DECEMBER
5 ~ ONLINE ~ 10 AM songsermon ~ Nauset Fellowship Unitarian Universalist
18 ~ ONLINE ~ 10 AM music for the Kol Ami Reconstructionist Congregation
19 ~ ONLINE ~ guest speaker ~ Unity of Lehigh Valley, Emmaus, PA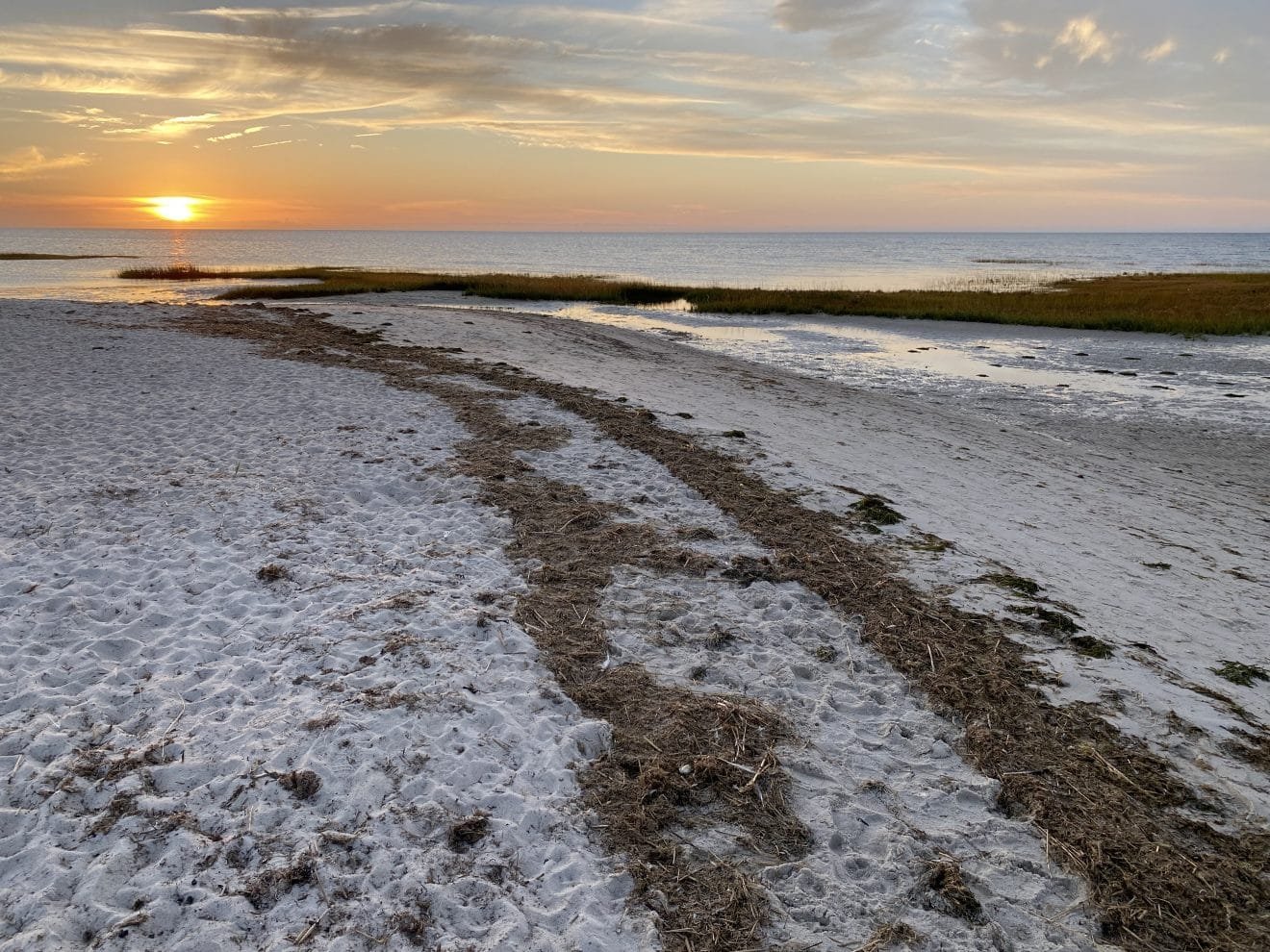 "Cultivate the habit of being grateful for every good thing that comes to you, and to give thanks continuously."