April greetings friends...my monthly concert hours happens tomorrow night, and we'll honor the Earth (and justice as well). The evening is jointly sponsored by the Anacortes and Mount Vernon Centers for Spiritual Living, both vibrant communities in my former home of Washington State.


7:30 PM EST ~ join a little early to say hi in the chat if you like...
Zoom Meeting ID: 873 9467 5618 ~
Passcode: 972135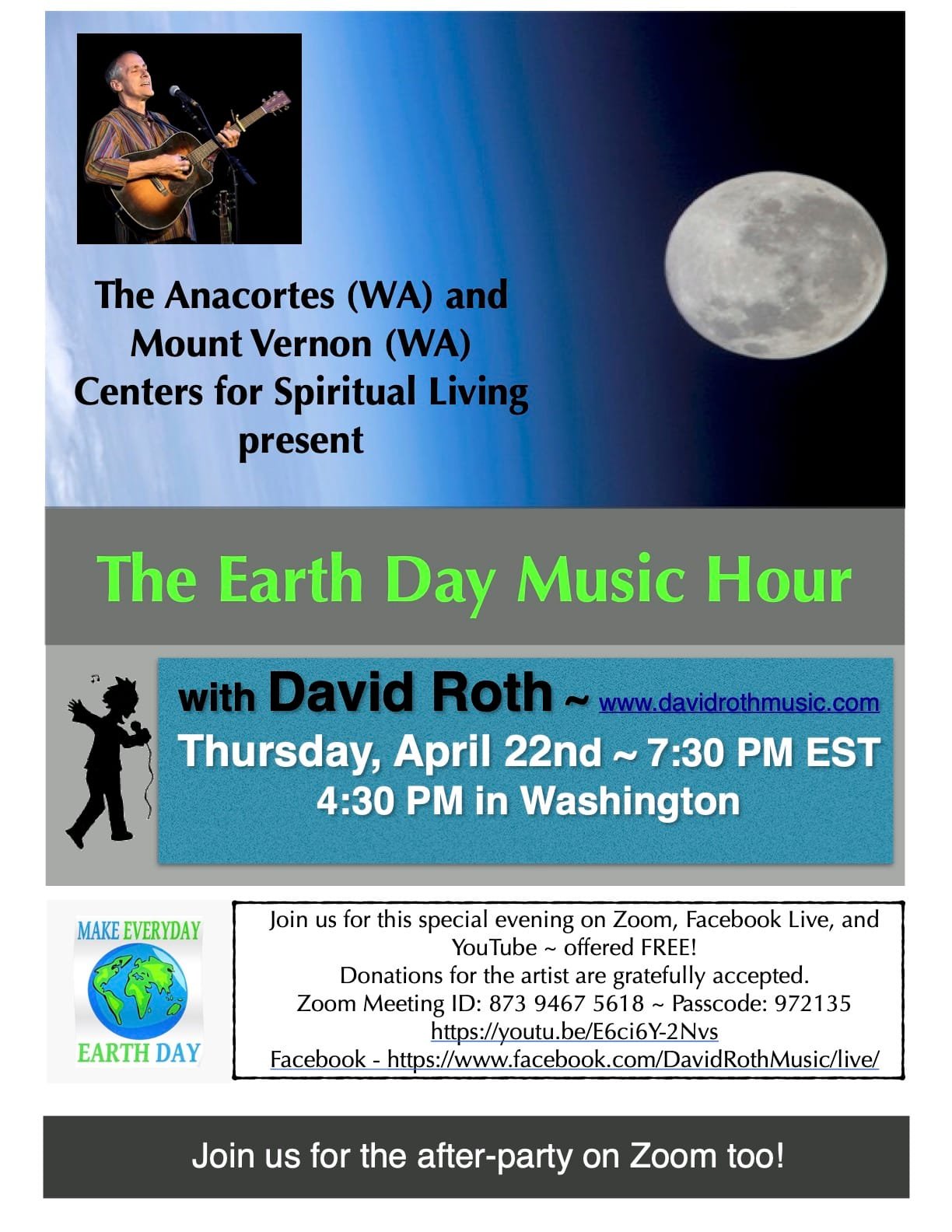 Though we travel the world over to find the beautiful, we must carry it with us or we find it not.