What happens when you excavate in your home office of some 20 years? You find stuff like the above...from my early elementary school days, and done with a fountain pen (my favorite writing implement) to boot.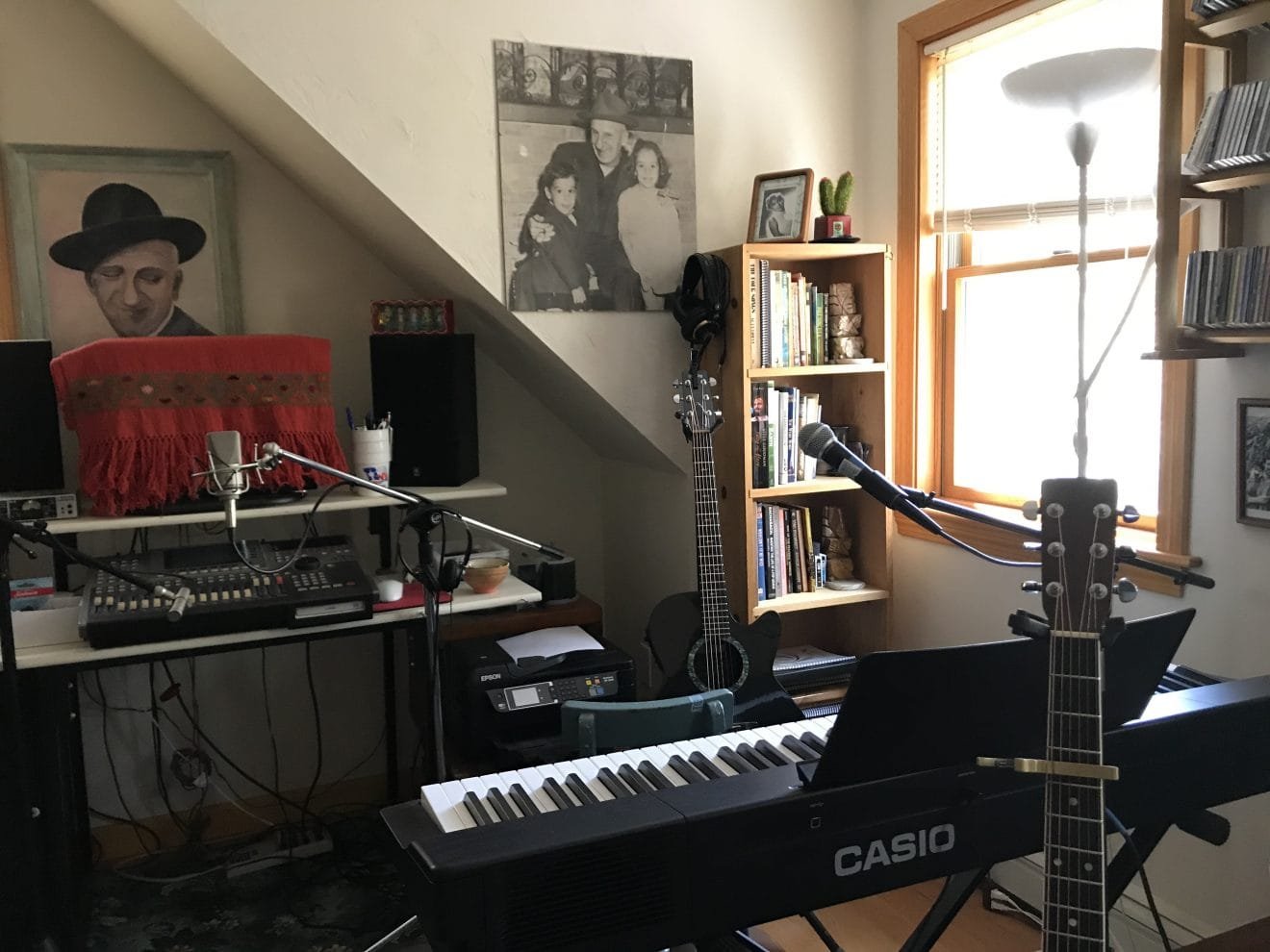 Hello out there, and again in this not-ending-anytime-soon new reality I hope you're listening to voices of reason and not those reflecting personal agendas.


I'm taking a break from online concerts for the time being and instead will offer a "Song of the Week" which I'll post on my Facebook Page and YouTube Channel (please join the latter and you wont miss any) for the next little while. There are so many online events that I want you to drop in at your convenience to hear a song from yours truly. It may be an old one, it may be a new one, it may be a video, but look for the first one on or around June 1st and we'll go from there ~ right here from World Headquarters of David Roth Music.


If you have a virtual corporate meeting, conference, training, gathering, or even a happy hour/dinner party and would like to have your own private concert with song and conversation, we can do that too. I can set it up for up to a hundred folks. davidrothmusic@gmail.com

I do get a chuckle out of Google translation now and then. Here's the latest review from the German music mag

Folker

regarding


Meet You Where You Are




"The list of cast members on his fifteenth album alone makes the inclined music lover click his tongue. The American song poet David Roth, himself an excellent guitarist, asked Jens Kommnick, one of the most prominent German DADGAD finger stylers, to support him on his new production.
Kommnick also brought bouzouki, low whistle and a double bass guitar to the studio, where accordionists Manfred Leuchter and Beo Brockhausen, contra and fretless bassist Hans-Jörg Maucksch joined the band. The fabulous singer Lea Morris contributed backing vocals, Lucile Chaubard on cello and Justin Ciuche on violin added high and low-tone highlights.
When you then find out that the German studio guru Günther Pauler sat at the mixing desk, then at least this knowledge should be decisive for purchase.
The sound of the super audio CD is incredibly good, indeed audiophile. Transparent, spatial and crystal-clear instruments frame the warm, emotional voice of the American, with which he sings his touching, encouraging songs, including the very personal "Rise, We Will", in which he recalls his memories of September 11, 2001. A beautiful album to kneel down to."


Took the words right out of my mouth. Danke!
Calling all songwriters and all who've ever wondered about songwriting...join us for an amazing weekend of all-levels classes on songwriting, singing, creativity, and community (we've even got a watercolor painting class!) - the 22nd annual SummerSongs songwriting camp will be taking place right here online at the first SYBERSONGS...check it out - more info in a couple of weeks: https://www.summersongs.com/sybersongs/


I'll also be going online for Common Ground on the Hill June 28-July 3 (usually held at McDaniel College in Maryland) with week-long nuts-and-bolts songwriting classes, song-swaps, and virtual choir with yours truly conducting. New model? Yup. We boldly go, thanks to Director Walt Michael and their 26th year of multi-dimensional courses and explorations.
with fingers and toes still crossed:
MAY
31 ONLINE ~ ONLINE @ Unity of Fox Valley, Batavia, IL 11 AM EST

JUNE
23-25 ONLINE ~ National Urban Alliance (NUA) conference
28 ONLINE ~ guest musician at the New Way People of Diversity (POD)
28-30 ONLINE Common Ground on the Hill

JULY
1-3 ONLINE ~ Common Ground on the Hill

continues


17-19 ONLINE ~ SyberSongs songwriting weekend


* with Scott Ainslee, Pam Rose, Pat Wictor, Anne Heaton, Sloan Wainwright, Trina Hamlin, Mark Dann, Steven Prasinos, Melinda Wood Allen, Glen Roethel, Sue Riley, and Kamilla Talbot


28 ONLINE ~ Crosslands

AUGUST

14-19 Salmon, ID ~ Rafting the Main Stem of the Salmon River trip

SEPTEMBER

23 Douglas, MI ~ 7 PM @ Unity on the Lakeshore
24 East Lansing, MI ~ East Lansing Public Library
26 Garden City, MI ~ Garden City Presbyterian (umpteenth annual)
27 Livonia, MI ~ AM @ Unity of Livonia (tent)

OCTOBER
1 Bethlehem PA ~ Godfrey Daniels w/Anne Hills
2 Saratoga Springs, NY ~ Caffe Lena w/Anne
3 Oswego, NY ~ Oswego Music Hall w/Anne
4 Ithaca, NY ~ Bound for Glory w/Anne
17 St Croix Falls, WI ~ Dancing Dragonfly Winery (8th annual)
28-31 Lee's Summit, MO ~ 15th Annual Positive Music Festival
Hangin' in there...hope you are too...we'll get to the other side.