Welcome once more, friends, supporters, curiosity-seekers, and searchers.
While dis-heartened with the status of current national and global events,
I am heartened by the gracious and sane people in this world going out of their way to help others on local scales, and fortunately we hear about them sprinkled in here and there with all the other "loud" noise.
What I focus on expands.

One fruit of this new paradigm is a new burst of creativity including new songs and new explorations into new modes of communication. Kindly take a look at a new video of a new tune that an old friend of mine Grant Baldwin and I recently co-wrote through the cyber-waves....feels appropriate for Earth Day week and beyond.
When the Universe is Ready

I don't mind telling you my lifelong appreciation for John Prine informs the approach and style of this new song. He was a true original, and for a glimpse into the mind and life of an icon, check this out:
My 3rd online concert is scheduled on on Facebook Live once more
Thursday April 30th from 7 - 8:30 PM EST

This time a portion of your extremely optional donations will go to the
As before, I welcome hearing from you before, during, and after.



And (almost) lastly, I'm trying to get networking going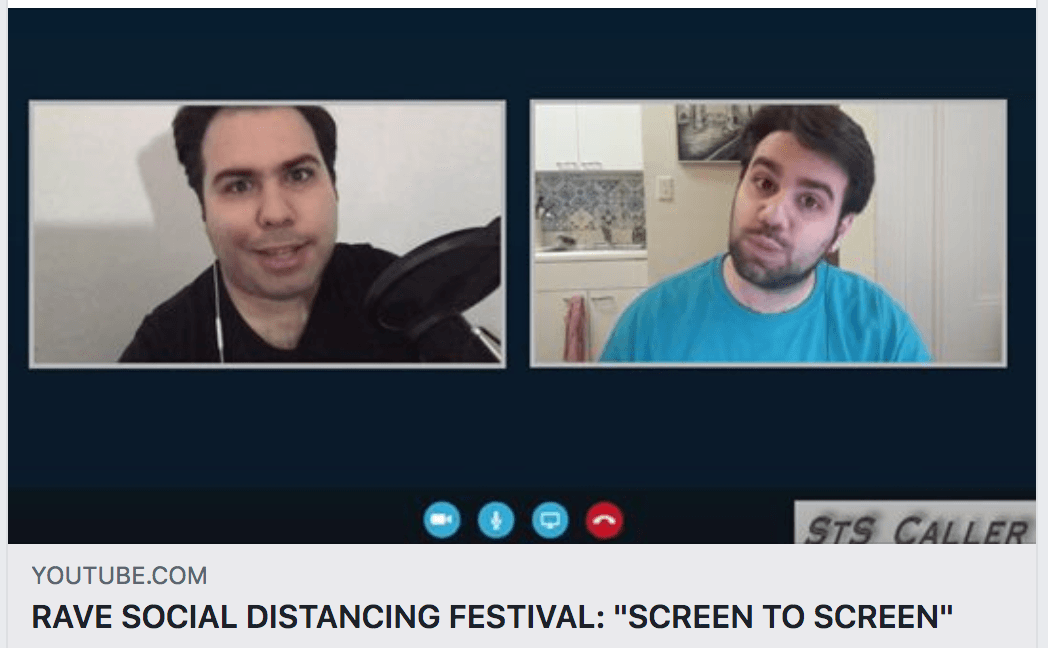 And finally a quick shout out to my young buddies David and Paul Rigano - I've known them all their lives through their parents Ron and Rita from my years in New York City (the 1980's) and these two guys have made something special, and won the Rave contest with the most views...it's sharp, sophisticated, brilliant, and I am proud to have been in the chorus and played guitar in the orchestra. Take a look!
And going forward, MASKS!
Take good care out there.
with fingers and toes still crossed:
JUNE
28-30 Westminster, MD ~ Common Ground on the Hill ~ online!

JULY
1-3 Westminster, MD ~ Common Ground on the Hill

continues


13-15 Beverly, MA ~ Jewish Songwriters Cooperative @ Endicott College
19-25 Stony Point, NY ~ 22nd Annual SummerSongs music camp!
26 Havre de Grace, MD ~ songwriting wkshp/concert w/Sloan Wainwright
28 Kennett Square, PA ~ 7:30 PM @ Crosslands

AUGUST

8-17 Cork, Kerry, Clare Ireland ~ Inishfree Music Tour (space now available)
23 Douglas, MI ~ 7 PM @ Unity on the Lakeshore
24 East Lansing, MI ~ East Lansing Public Library
26 Garden City, MI ~ Garden City Presbyterian (umpteenth annual)
27 Livonia, MI ~ AM @ Unity of Livonia (tent)

OCTOBER
1 Bethlehem PA ~ Godfrey Daniels w/Anne Hills
2 Saratoga Springs, NY ~ Caffe Lena w/Anne
3 Oswego, NY ~ Oswego Music Hall w/Anne
17 St Croix Falls, WI ~ Dancing Dragonfly Winery (8th annual)
28-31 Lee's Summit, MO ~ 15th Annual Positive Music Festival