August? Goodness gracious.

In the summer of 1980 I landed at Newark Airport on the heels of a backpacking trip that took me and my childhood friend Jim from Los Angeles to New York City by going west. Seven months later, there I was at baggage claim at Newark Airport. What I didn't know was that I'd be spending a full decade in the Big Apple starting that fall, and the city, as it will, got into my blood.

Brand new to Manhattan and knowing very little about the city, I took a right turn one autumn Monday night on 6th Avenue from home on West 12th Street. A few blocks later I heard some live music and walked into a place called the Cornelia Street Cafe. Turns out that a fellow named Jack Hardy was convening his weekly songwriting group there that night. Cliff Eberhardt was in the middle of playing a new song - "Drive" - with Mark Dann on acoustic bass. And there lined up (I can still picture them) were Jack, Suzanne Vega, Rod MacDonald, David Massengill, Brian Rose, Tom Intondi, Ruth Anne Brauser, and Josh Joffen (who welcomed and befriended me on the spot).

Forty years later...33 of them (and counting) as a full-time singer/songwriter, I can point to that night as a doorway to a new world and a new life I'd never imagined or envisioned. And on August 2nd, 2020, we reconvene online for a virtual Greenwich Village Folk Festival. Rod is co-organizer, and Suzanne and David join me as part of a stellar line-up. All get a 15-minute set, so I'm examining "the catalog" to find my songs that reflect then and now. And it's never been easier for you to attend.


I just booked my room at the Stagecoach Inn in Salmon, ID, for August 13th and my 4th annual river-rafting trip on the river of the same name (through Middle Fork River Expedtions). Yup, we're going, and they're taking every precaution to make it as safe, socially distanced (a little easier in remote Idaho!), hygienic, and rewarding as possible. The trip's had an interesting evolution - it was sold out 4 months ago (as in years past), then during the last three months it dropped down to 6 rafters, and as of yesterday is back up to 21 (plus 6 guides). That leaves 1-2 spots left for those of you who've inquired. Everyone gets their own tent, and our rafters range in age from 8 to 83. For me I figure it's time I learn how to live with the way things are and do my best to take care and pay attention.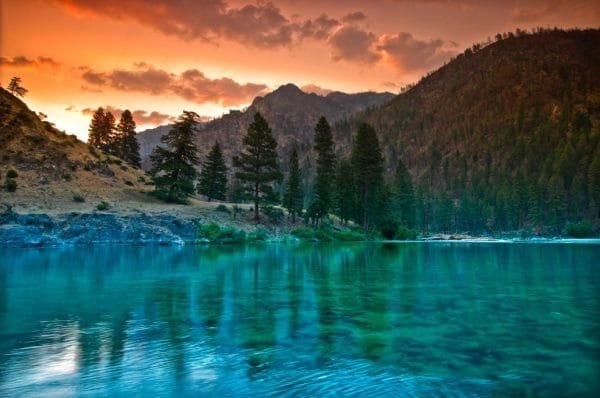 Many of you have heard me read a "fan letter" that poured in circa 2008 from my now 21-year old friend Alana. When she wrote her school report about my concert in DC she was 9 years old and I'm happy to say I've seen her as recently as last year. Back then she told me my songs gave her "encougement" and thus planted the seed for my DR t-shirt:
Imagine my surprise when friends sent me a link to a TV show they had just come across on the World Channel called "America Reframed - Intelligent Lives" (Season 7, Episode 12) - here's a link:
https://worldchannel.org/episode/arf-intelligent-lives/
Micah's mom Janice wrote a book that they gave me in person (and he signed!) when attending my concert in Syracuse in 2017, and "little did I know where the garment would go"! Or where I find new teachers in this life.
Only everywhere.
And still onward. The Cape Cod Songwriters Retreat is ON for January and March. Lands End Inn owners Stan and Eva Sikorski are currently open at full capacity this summer (and again, taking all precautions), so we plan for the same January 4-8, 2020 and March 1-5, 2020. A number of rooms are already reserved at both retreats, and yet rooms to spare. Drop me a line, and know that a generous refund policy applies if the tides are turning as we get closer. Your interest is what I'm soliciting in this moment. The teachers and classes are at the very high bar we've set over the years. Sloan Wainwright, Jud Caswell, and Abbie Gardner in January, Cosy Sheridan and Alastair Moock join me and Sloan in March.
with fingers and toes still crossed:
25 ONLINE ~ 7 PM Empower U songwriting class "Songstarting"

SEPTEMBER

23 Douglas, MI ~ 7 PM @ Unity on the Lakeshore
24 East Lansing, MI ~ East Lansing Public Library

27 via video New Way POD (People of Diversity) morning celebration
27 Shelby Township, MI ~ 4 PM ~ Disabled Veterans Hall concert

OCTOBER
1 Bethlehem PA ~ ONLINE (tent) ~ Godfrey Daniels w/Anne Hills
2 Saratoga Springs, NY ~ Caffe Lena w/Anne
3 Oswego, NY ~ Oswego Music Hall w/Anne
4 Ithaca, NY ~ Bound for Glory w/Anne
17 St Croix Falls, WI ~ Dancing Dragonfly Winery (8th annual)