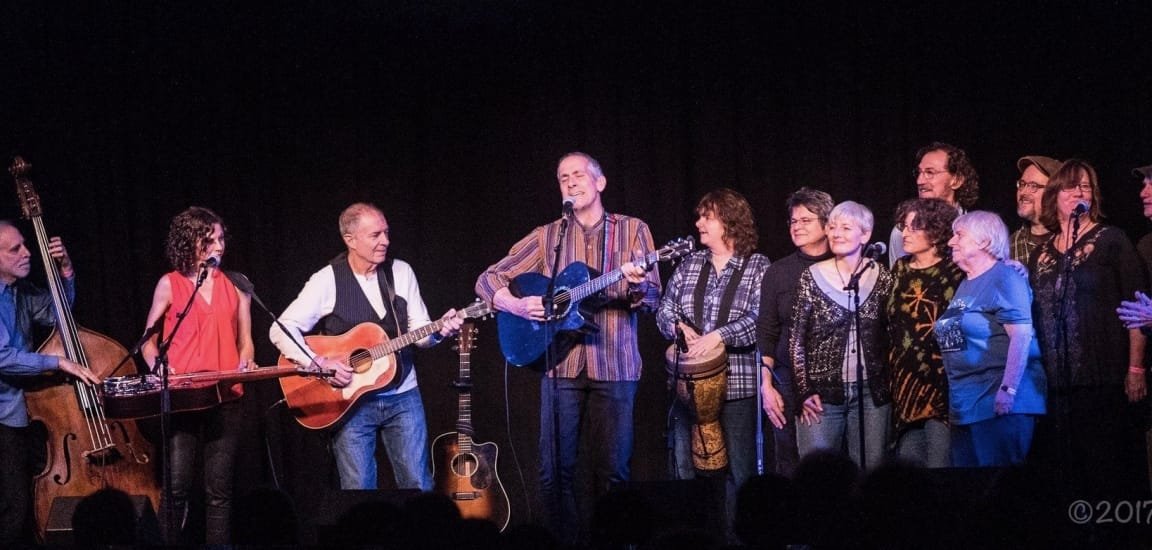 Greetings friends. Nothing quite like the 3 AM bus to Logan (Boston) Airport this morning. Nothing that a good stiff cappuccino won't address either. And nothing like the 14th Annual Positive Music Festival that swings into gear on Wednesday this week with the Totally Cool Song School, a one-day intensive with my fellow instructors Sloan Wainwright, Scott Ainslie, Glen Roethel, and Jana Stanfield. Anywhere close to Tampa? You can get also a ticket to any of the amazing evening concerts Fri-Sat-Sunday at the Tampa Westshore Grand Hotel too. This gathering (I've been to them all) is for music lovers, fans, friends, musicians, everyone.

I'll sprint sideways on Sunday 3/31 to deliver a sermon-in-song at
Unity of Port Richey if you'd like a little more Dave at 10:30 AM
(more coffee please!), then back to Tampa for the culmination of the festival, the Positive Music Awards Sunday evening...glorious.

Plans are also just now underway for my 20th annual January sojourn to the Sunshine State January 20-30, 2020...I've already booked some dates and will fill you in when I fill the rest in. Your ideas are always welcome too. A new CD (my 15th overall) will also be out by then from Stockfish Records in Germany.

I recently saw the film Bohemian Rhapsody and was absolutely blown away. I'm a bigger fan of Queen than I ever was before, and I take heart in the knowledge that there are such amazing people (filmmakers, musicians, artists, actors, writers, dancers, and more) who relentlessly pour beauty into this world where others relentlessly pour poison.


Let's gather and re-mind.