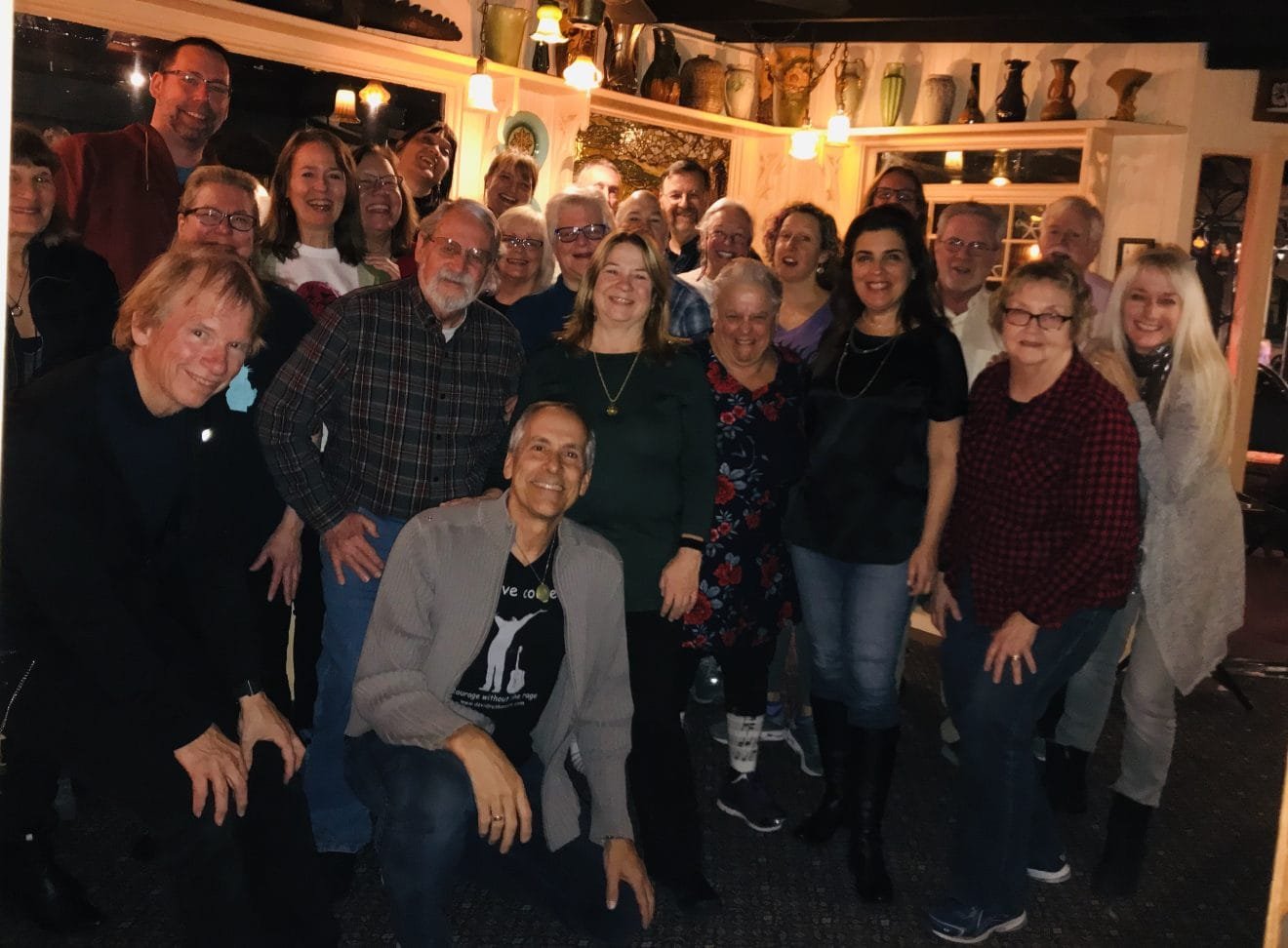 Warmest greetings in these challenging times, friends.
So far, all events going forward are going forward. In the awareness of our worldwide health crisis, this past week 30 of us from all over the country gathered in Provincetown, MA for the annual March Cape Cod Songwriters Retreat. Many thanks to everyone in attendance for our extra care in hygiene, handling food and drink at our shared meals, and being mindful.
New insights about how to carry on with care in our contact.
It's never been more important that our leaders do the same in the actions they take, what they model, and how they respond.
I know what rings true for me.


As another birthday races towards me, on that very night I'll find myself at the
Walkabout Clearwater Coffeehouse
Saturday, March 14th ~ 7:30 PM
Memorial United Methodist Church
250 Bryant Avenue ~ White Plains


Tickets $20 in advance / Brown Paper Tickets




$25 at door



I don't often "work" on my birthday, but what better place to celebrate than in the "House that Pete Seeger Built"? A short and meaningful read:



I'll share the evening with Alastair Moock,
and I couldn't be more grateful to share my love of music with you.
Onward...
MARCH

4 New Milford, CT ~ 8 PM ~ Merryall Center for the Arts
5 Branford, CT ~ private event
26 Havre de Grace, MD ~ songwriting wkshp/concert w/Sloan Wainwright
28 Kennett Square, PA ~ 7:30 PM @ Crosslands
AUGUST
8-17 Cork, Kerry, Clare Ireland ~ Inishfree Music Tour (full)
24 East Lansing, MI ~ East Lansing Public Library (free)
25 open date in Michigan...ideas welcomed
26 Garden City, MI ~ Garden City Presbyterian (umpteenth annual)
27 Livonia, MI ~ AM @ Unity of Livonia (tent)

OCTOBER
1 Bethlehem PA ~ Godfrey Daniels w/Anne Hills
2 Saratoga Springs, NY ~ Caffe Lena w/Anne
3 Oswego, NY ~ Oswego Music Hall w/Anne
4 open date w/Anne...ideas welcomed for a Sunday evening!
"You are an explorer, and you represent our species, and the greatest good you can do is to bring back a new idea, because our world is endangered by the absence of good ideas. Our world is in crisis because of the absence of consciousness." ~
"The Chinese use two brush strokes to write the word 'crisis.' One brush stroke stands for danger; the other for opportunity. In a crisis, be aware of the danger--but recognize the opportunity."
~