The beginning of this almost-monthly newsletter is different than in months and years past. These words were written by John Pavlovitz, Heather Patton, and 10 others in 2015. 2015. I just came across them today and in them found some language for the unimaginable.


"I am grieving again today. Once more I am mourning the senseless execution of beautiful souls taken in the prime of their lives and in the middle of their innocent ordinary. I am again grieving more premature funerals and canceled weddings and discarded futures—and I want to be alone right now.
Gun lover, please don't tell me you're grieving along with me today too. You're welcome to mourn, but I don't think I want your company right now. If you're still against sensible gun control measures—I don't want you to grieve alongside me today. If you're part of the zealous, gun-glorifying community—I don't want you to grieve alongside me today. If you're a militant, unrepentant NRA apologist—I don't want you to grieve alongside me today. If your right to bear arms ultimately matters more to you than the human wreckage strewn about movie theaters and shopping malls and elementary schools and nightclubs and hospitals and festival grounds—I don't want you to grieve alongside me today. Not again. Not now."

Greetings my August (and I do mean that) friends. There IS good in this world, even when leadership is not tending to the greater good of all. Our 21st annual SummerSongs songwriting, music, and creativity camp was powerful. Our stellar staff included Pete and Maura Kennedy, Dan Navarro, Tret Fure, Sloan Wainwright, Mark Dann, Sue Riley, Glen Roethel, Melinda Wood Allen, Frank Sole, and yours truly.
Another dream team elicited the following feedback:
"the most creative week of my life" ~ "unparalleled"
"a perfect blend of encouragement, kindness, community, play and creation"

"no exaggeration to describe the experience as transforming"
"positively life-changing" ~
"food for the soul"
"
impossible to explain how wonderful it was" ~ "a dream come true"
Nuff said. Your jumpstart to joy meets again in @ 51 weeks.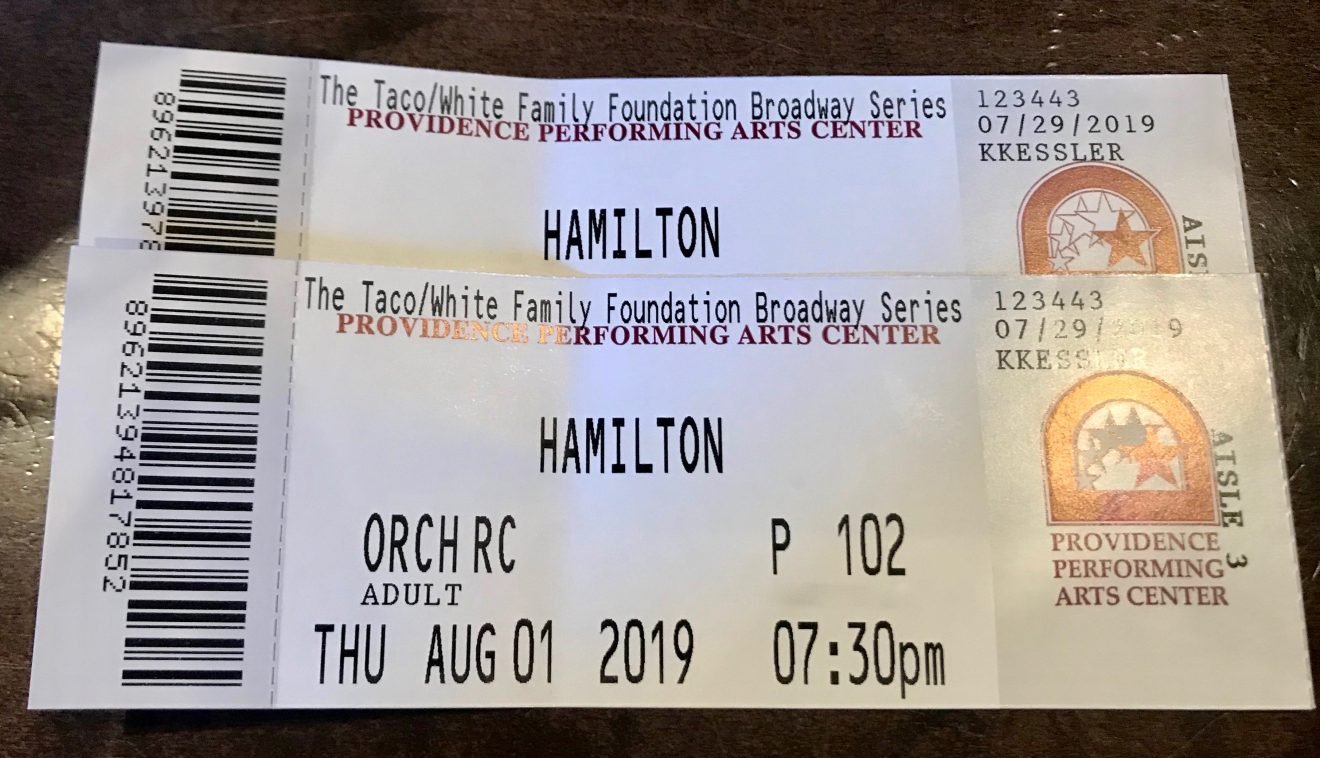 We saved. We studied. We sojourned...to the amazing Providence Performing Arts Center to see Hamilton last week. Finally. I've been a fan of musical theater since taking part in productions from grade school to high school to college to the Alaska Repertory Theater in Anchorage way back when. To me this show was more remarkable than I can say on every level including music, lyrics, direction, set, staging, acting, singing, lighting, sound reinforcement, and anything else I left out. I had heard the original cast recording a few times, and this cast was every bit as great. I left inspired, amazed, and proud to be a member of the global artistic community. Every little bit helps, and a work of art like this for me reinforces the noble ideas of our shared humanity, our commonality, our aspirations for a greater good, our failings, our compassion, our resilience, and our recognition of the beauty in every soul. It puts to shame those who would have us think and feel otherwise.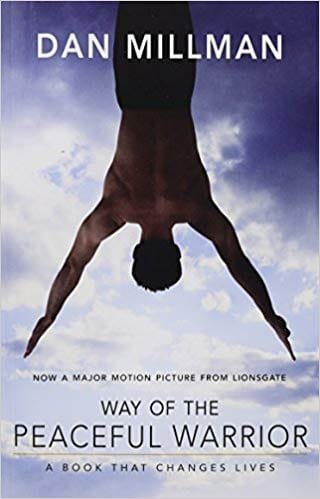 Remember this book? First published in 1980, it eventually (and righteously!) found a global audience and a path to a 2006 major motion picture starring Nick Nolte. I met it's author in the early 1990's and Dan Millman and I became friends. Our friendship continues this month (August 9-11) at the Omega Institute in Rhinebeck, NY where I'll join Dan for The Complete Peaceful Warrior's Way Weekend, adding music and support wherever it serves. I spent many years at Omega in the 1990's and 2000's and haven't been back to "Camp Granola" for a long time. This will be meaningful and rich, and Dan is a gem. Comes at a good time for me in view of all that's going on in the world. You may still have time to join us.
Click here for more info.


AUGUST
5-6 New Haven CT ~ Healing, Education, Laughter, Play (HELP) Symposium
9-11 Rhinebeck, NY ~ Omega Institute weekend w/Dan Millman
18 Dalton, MA ~ Sugar Hill Folk Festival 1-4 PM w/Bernice Lewis
24-29 Stanley, ID ~ 1 spot open, 3rd Annual
Rafting trip on the Salmon River

SEPTEMBER
13 Albany, NY ~

Eighth Step Coffeehouse


14 Middleborough, MA ~ Joe Davies Folk Festival
15 Provincetown, MA ~ Great Music @ 5 series at the UU Meeting House
18 Douglas, MI ~ 7 PM @

Unity on the Lakeshore


19 East Lansing, MI ~

East Lansing Public Library
20 Ann Arbor, MI ~

Greenwood Coffeehouse
21 Garden City, MI ~

Garden City Presbyterian Church




22

West Bloomfield, MI ~ West Bloomfield Public Library, 3 & 4:30 PM
23 Wixom, MI ~ Wixom Elementary School
27 Brewster, MA ~ Lower Cape Indivisible fundraiser, First Parish Brewster

OCTOBER
4 Mequon, WI ~

Wisconsin Singer Songwriter Series

(WSSS)
5 St Croix Falls, WI ~

Dancing Dragonfly Winery

(7th Annual)
6 Rochester, MN ~ 9 & 11 AM guest speaker @ First UU Church
6 Minneapolis, MN ~ 7 PM ~ contact cheryl@ritenbaugh.us
7 Kenosha, WI ~ Meals That Matter Soup Kitchen Fundraiser
13 Quincy, MA ~ 10:30 AM ~ Church of the Presidents UU guest speaker
18 Shelburne Falls, MA ~ private event
19 Rochester, NY ~ 7:30 PM concert @

Unity of Greater Rochester


20 Honesdale PA ~

RiverFolk Concerts


26 Salt Lake City, UT ~ TBA
27-31 Moab, UT ~ Moab Folk Camp!

NOVEMBER
2 Glen Allen, VA ~ Shady Grove Coffeehouse
3 Bethesda, MD ~ World Folk Music Association (WFMA)
22 Wauwatosa, WI ~ Unity Center Milwaukee concert
23 St Charles, IL ~

Fine Line Creative Arts Center
24 Evanston, IL ~ 2 PM concert @ Unity on the North Shore
"We chase the melodies that seem to find us until they're finished songs and start to play. When senseless acts of tragedy remind us that nothing here is promised ~ not one day. This show is proof that history remembers. We live in times when hate and fear seem stronger. We rise and fall and light from dying embers ~ remembrances that hope and love last longer.
Now, fill the world with music, love, and pride."