Hi neighbors...I hope this finds you well in these challenging times.
I'm going to be making my last Cape concert appearance of 2019 this coming Friday night 9/27/19 in Brewster, and I'm honored to be joined by my friends (and stellar musicians)
Max Cohen (guitars)
Lisa Brown (percussion) and
Brian Morris (piano, bass)
for what will be a special and meaningful gathering.
The wonderful Chev Hardy will dazzle in the 9-10 PM after-party!

Lower Cape Indivisible, a group of Cape Cod citizens standing up for inclusion, tolerance, and fairness, is hosting the event. LCI's mission is to mobilize for social, economic and environmental justice and promote universal participation in the democratic process. On this night we'll raise money for the Florida Restoration Rights Coalition to help disenfranchised voters in the Citrus State regain their right to participate in the democratic process. This includes individuals who've been incarcerated and have paid their debt to society. We all hope you''ll join us and spread the invitation around.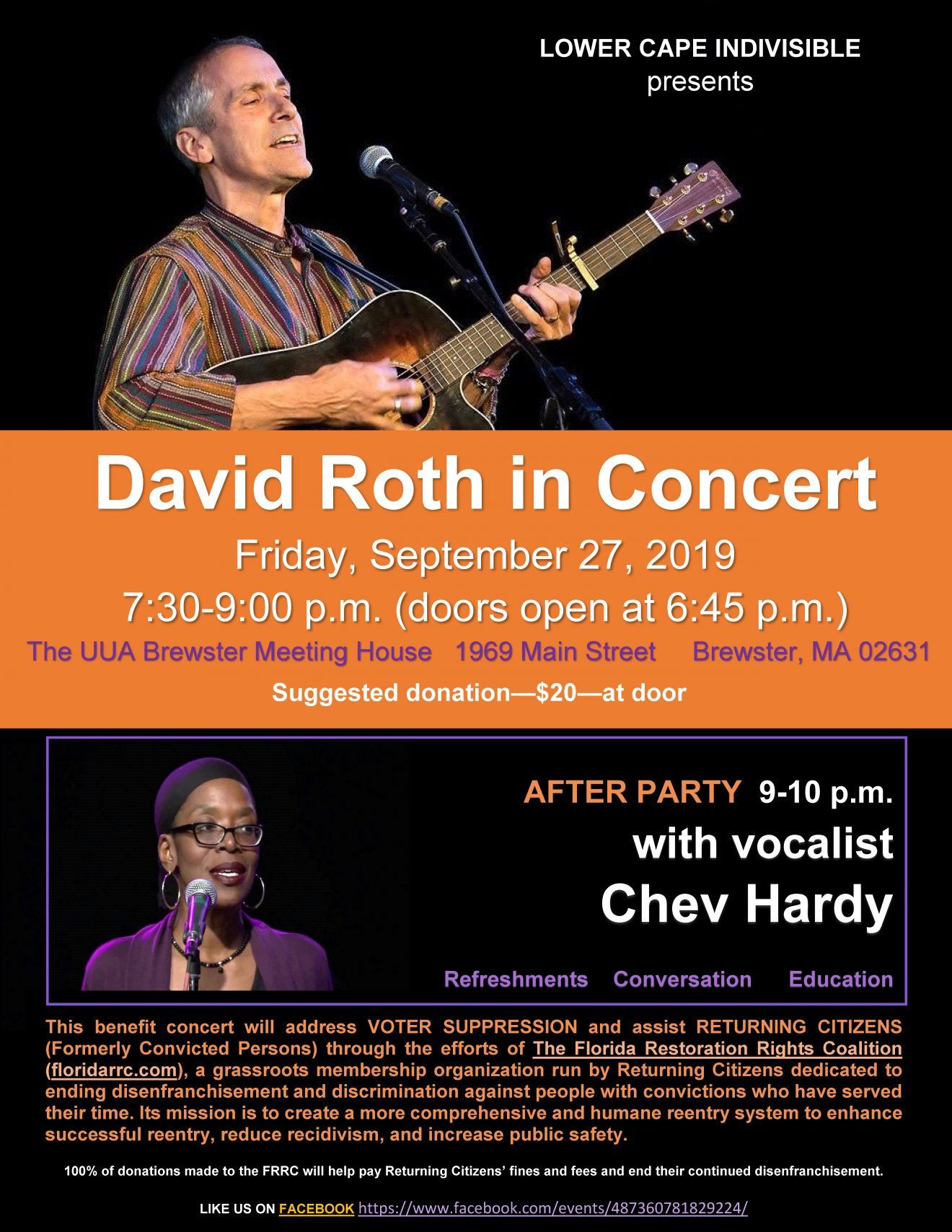 Come help us celebrate community together.

david