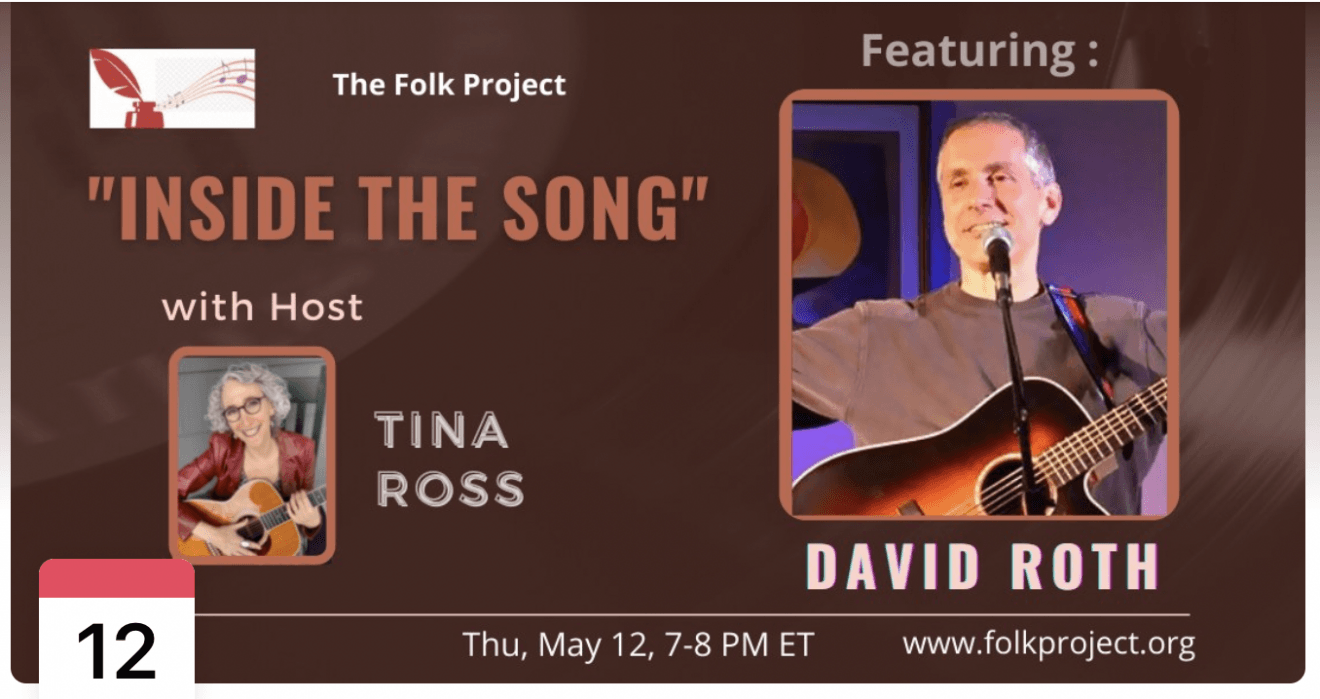 Hi friends...here's something very short notice (tonight) that may be of interest...I'll be interviewed online tonight for the New Jersey Folk Project by Tina Ross...I'll play a few songs and respond to her questions about the creative process along the way, spanning things I've written since 1986 (Rising in Love) right up to 3 weeks ago
(Justice Ketanji Brown Jackson), Tune in, it's free and join us as we bat things around
7-8 PM tonight Eastern Time Zone
Meeting ID: 817 2461 9741
Passcode: 375871

More highlights include returning virtually to Common Ground on the Hill (MD) to teach a couple of workshops at the end of June, SummerSongs songwriting camp (end of July in person!) in upstate NY, the Positive Music Festival in KC in the fall (I'll be giving a keynote there), two trips to Ireland and my first to Scotland this year, and reconnecting in person with friends around this and other countries.

Kindly check out
http://davidrothmusic.com/tour-2/
and amplify the opportunities.