Greetings friends. I'm back home from Inishfree Ireland Music Tour #7, and we dropped in on the Cliffs of Moher a couple days ago as things were winding down (for any fans of "The Princess Bride" film, these very walls were the "Cliffs of Insanity" 702 feet above the wild Atlantic). I'm taking 2 tours next year, and tho both trips are already full, we're taking names for a waiting list if you're so inclined. Kindly drop me a line.

Regarding Cuba, I apologize for the "radio silence" since I announced the possibility last month - within 12 hours of that announcement, I had 31 people express interest for the 14 potential slots. Now things are "iffy" with the current administration making it harder and harder for our citizens to visit this amazing place, and no telling what lies ahead. I've got a phone conference with Crooked Trails next week to go over it all, but for the moment all plans are on hold. Thank you for understanding.


Domestic plans continue, and a spot has just opened up on my rafting trip August 23-30 in Idaho...is there 1 more (maybe room for a couple) adventurer out there up for "digital detox"? Again, drop me a line. Beauty beyond words.
davidrothmusic@gmail.com
and again -
MUSIC CAMPS FOR ADULTS!
Introduction to Songwriting and the Instant Angelic Choir at McDaniel College
MANY other workshops and events at this cross-cultural weeklong experience - check out the website...


* * SummerSongs ~ Stony Point, NY
July 21-27, 2019. Songwriting, singing, coffeehouses, concerts,
ALL levels...join us on another jumpstart to joy entering our third decade!
w/ the Kennedys, Dan Navarro, Tret Fure, Sloan Wainwright, and more...

** Moab Folk Camp ~ Moab, UT
October 27-31 ~ led by Cosy Sheridan, with David Surrette, Susie Burke, Cara Luft, and more...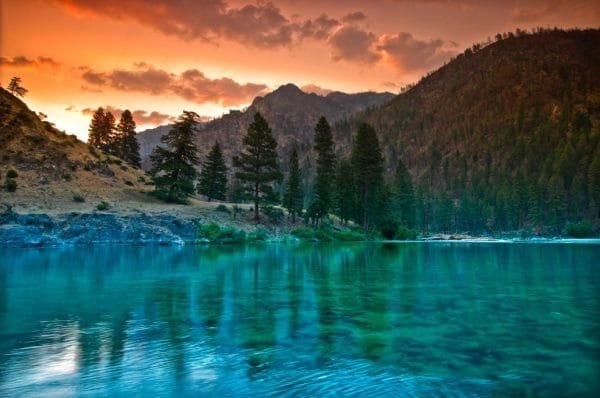 Middle Fork of the Salmon River

Coming right up...
JUNE
21 Morristown, NJ ~
Troubadour Acoustic Music Series
* formerly the Minstrel Coffeehouse, I've played here since 1994 - 25 years!
22 Sterling, VA ~

Focus Music

presents...
23 Bon Air, VA ~ Unity of Bon Air ~ 9, 11 AM song-sermon and 1 PM concert

JULY
7 Gaithersburg, MD ~ 11 AM guest speaker @ Unity of Gaithersburg
7-12 Westminster, MD ~
Common Ground on the Hill workshops, music
13 Rockville, MD ~

Mattie Stepanek

Annual Peace Day festival * 1-5 PM
*
This event is FREE… food and drink is available for purchase, and donations are welcome and encouraged – but this is a FREE CELEBRATION, where folks can enjoy cake and conversation with neighbors, explore the powerful peace message of Mattie Stepanek

who published 7 best-selling books

of poetry and peace essays. Before his death (at the age of 13) he had become known as a peace advocate and motivational speaker, and this afternoon festival spreads his message

through hands-on activities, arts, crafts, and music!
15 Bel Air, MD ~ 7 PM concert @ the Liriodendron Mansion
21-27 ~ Stony Point, NY ~ 21st Annual Summersongs music camp


AUGUST
5-6 New Haven CT ~ Healing, Education, Laughter, Play (HELP) @ SCSU
9-11 Rhinebeck, NY ~ Omega Institute weekend w/Dan Millman
18 Dalton, MA ~ Sugar Hill Folk Festival 1-4 PM, I go last
24-29 Stanley, ID ~ 1-2 spots open, 3rd Annual

Rafting trip on the Salmon River

SEPTEMBER
13 Albany, NYT ~ Eighth Step Coffeehouse (tent)
14 Middleborough, MA ~ Joe Davies Folk Festival
15 Provincetown, MA ~ Great Music @ 5 series at the UU Meeting House
18 Douglas, MI ~ 7 PM @

Unity on the Lakeshore


19 East Lansing, MI ~

East Lansing Public Library
20 Ann Arbor, MI ~

Greenwood Coffeehouse
21 Garden City, MI ~

Garden City Presbyterian Church




22

West Bloomfield, MI ~ West Bloomfield Public Library, 3 & 4:30 PM
23 Wixom, MI ~ Wixom Elementary School

OCTOBER
4 Mequon, WI ~

Wisconsin Singer Songwriter Series

(WSSS)
5 St Croix Falls, WI ~

Dancing Dragonfly Winery

(7th Annual)
6 Rochester, MN ~ 9 & 11 AM guest speaker @ First UU Church
6 Minneapolis, MN ~ TBA
7 Kenosha, WI ~ Meals That Matter Soup Kitchen Fundraiser
13 Quincy, MA ~ 10:30 AM ~ Church of the Presidents UU guest speaker
18 Shelburne Falls, MA ~ private event
19 now looking for something between Shelburne Falls and Honesdale
20 Honesdale PA ~

RiverFolk Concerts


27-31 Moab, UT ~ Moab Folk Camp!

NOVEMBER
2 Glen Allen, VA ~ Shady Grove Coffeehouse
3 Bethesda, MD ~ World Folk Music Association (WFMA)
22 Wauwatosa, WI ~ Unity Center concert
23 St Charles, IL ~

Fine Line Creative Arts Center
24 Evanston, IL ~ TBA

Our greatest happiness does not depend on the condition of life in which chance has placed us, but is always the result of a good conscience, good health, occupation, and freedom in all just pursuits.
Thomas Jefferson